Wednesday, September 23, 2015
Citations issued during campaign
INDEPENDENCE — Ten citations were issued to drivers failing to stop for pedestrians in a crosswalk during a safety enforcement operation conducted by the Independence Police Department on Sept. 14.
Police staked out the intersection of Monmouth and South Sixth streets from 8:30 a.m. to 12:30 p.m. during the operation. Fourteen warnings were given to drivers for failing to stop for pedestrians, two citations were issued for other offenses, including using cellphones, and seven warnings were issued for other traffic offenses.
"Educating our citizens in traffic safety is our only goal when conducting these types of operations," said Officer David Oliveros. "Please don't drive distracted; pay attention to what is going on around you; and always drive safe."
For more information on traffic safety: www.oregonimpact.org.
Dallas police adds two new officers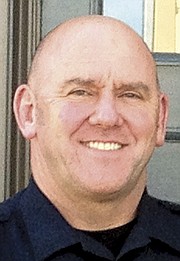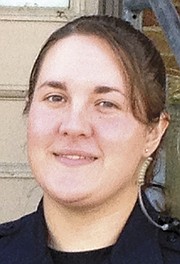 DALLAS — Two officers, Mike Fleming and Hannah Flaming, have joined the Dallas Police Department.
Fleming was a police officer for the Newberg-Dundee Police Department for nearly a decade. Prior to that, he was a corrections deputy working in the Polk County Jail.
Flaming is a new officer, still completing the Oregon police academy and a field training program before becoming a certified officer. After that, she will complete field training working with another officer. That process typically takes nine month to a year.
Before being hired each officer had to pass a standardized written test, a competitive interview process, a background investigation, physical examination and psychological examination. One officer is filling a new position and the other replaces a retiring officer.
Salem Health looks for partners
SALEM — Salem Health is taking applications from Marion and Polk county organizations for its 2016 Community Partnership Grant program.
Grant amounts generally range from $20,000 to $50,000, and applicants must meet the minimum requirements.
This year, $170,000 in grants went to Salvation Army of Salem, Oregon State University Extension Service, HOME Youth & Resource Center and Boys & Girls Club of Salem, Marion and Polk counties.
For more information regarding eligibility, application criteria and deadlines, visit www.salemhealth.org/about/community/community-partnership-grants.
Ward honored for work in garden
INDEPENDENCE — The Oregon State University Extension Service Master Gardener program honored 25 volunteers on Thursday for their service to their counties and communities.
Darrell Ward, a Master Gardener since 2011, was named Polk County's Master Gardener of the Year for his "tireless" efforts to pay for and develop the 6-acre Inspiration Garden in Mountain Fir Park in Independence.
Ward has helped clear brush and weeds, restore landscaping through planting, and helped raise money for a garden building that will serve as a storage, work and meeting space.
For more information on the Master Gardeners: extension.oregonstate.edu.
County admin earns high marks
POLK COUNTY — County Administrator Greg Hansen was given high praise during his annual evaluation last week.
The Polk County Board of Commissioners meet with Hansen on Sept. 15 to discuss his performance over the last year. Commissioner Mike Ainsworth said all three commissioners were more than pleased with Hansen's work.
"We are extremely fortunate to have an administrator with the knowledge he has," Ainsworth said. "I can't think of anything negative to say about him."
His yearly evaluation is just a performance review and doesn't include changes in salary or benefits. That is considered during the county's budget proceedings each year.
This year marks Hansen's 30th year working for Polk County, Ainsworth noted.
"That's a lot of history," he said. "He has gone through a lot of commissioners."
West Salem man dies in rollover
WEST SALEM — A single-vehicle rollover crash took the life of a West Salem man Wednesday night.
The Polk County deputies responded to a report of a crash on Zena Road Northwest just east of its intersection with Brush College Road Northwest at 8:16 p.m. The vehicle's driver and lone occupant, Donald Wilson, had been traveling eastbound on Zena Road when he lost control, overcorrected and ended up rolling into the field on the north side of the roadway.
According to the Polk County Sheriff's Office, Wilson had not been wearing his seatbelt and was partially ejected in the crash. He found deceased at the scene.
Pacific Power set to decrease bills
PORTLAND — Eligible Pacific Power customers will see an overall average decrease of 3.1 percent because of adjustments to the residential exchange program.
The average Oregon residential customer using 900 kilowatt hours per month will see monthly bills go down an additional $4.22.
For the average residential customer, the total credit from the residential exchange program will be $9.35 per month, which includes the additional $4.22 as well as the average $5.13 credit that was already in place. Eligible small agricultural customers will see a total credit of 0.768 cents per kilowatt hour.
The new credit levels will start Oct. 1, if approved by the Oregon Public Utilities Commission.
For more information: www.pacificpower.net.
Jobs council to meet about workforce
SALEM — Incite Inc. will host a discussion about the next regional workforce strategic plan for Linn, Marion, Polk and Yamhill counties to help form solutions to workforce and industry challenges.
The public may attend and be active in these discussions to help educate the Workforce Board in regional challenges through expertise and dialogue.
The initial planning meeting will be at 7:30 a.m. on Friday at the Keizer Civic Center, 930 Chemawa Road NE, Keizer.
A panel of local employers will testify on their knowledge and experience of the workforce system, as well as voice concerns and potential solutions for improvement.
For more information: www.inciteworks.org.
Farm accident claims McMinnville man
POLK COUNTY — Jose "Carmen" Olmedo-Zaragoza, of McMinnville, died on Friday after a fatal farming accident in the 8500 block of North Pacific Highway West on a filbert orchard just south of the Polk-Yamhill county line where harvesting was underway.
Olmedo-Zaragoza, 51, was found dead by co-workers in the hopper of farm implement. He had been operating a tractor pulling the implement, which stores nuts harvested from the ground. An investigation showed that he had apparently leaned into the hopper, and loose clothing was caught by the auger, which pulled him in. The Polk County Medical Examiner's Office suggested the cause of death was positional asphyxia. He leaves behind family members in the McMinnville area and a spouse in Mexico.