Wednesday, April 27, 2016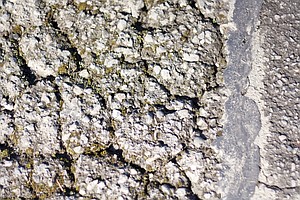 DALLAS — Proponents of the proposed residential street repair bond for the city of Dallas say the time is now to fix the streets before the problem becomes worse.
Among the arguments of those opposing the bond is city should have dealt with the problem long ago when the maintenance backlog wasn't so lengthy or expensive.
Pete Christensen, who served on the citizens' committee that recommended the 10-year, $10-million bond as a first step toward addressing Dallas street situation, acknowledges that concern.
He said his preference would have been for a plan put in place years ago, but he added pointing out oversights of the past doesn't change the issue before the city now.
"Here we are and we need to repair it now," Christensen said. "We need to get our streets fixed."
As of now, repair would cost $15 million to have every street rated as "good" or higher. That price tag has gotten larger.
"Back in 2002, it was just over $2 million to fix the problem, and every time we look at it, it has gone up by a lot," City Manager Ron Foggin said. "We are now to the point of $15 million."
How did the city get to this point?
Foggin said resources to pay for street upkeep haven't kept pace with cost increases. In the current budget, the city received $1.1 million from federal gas tax and state highway appropriations to care for streets.
He said the federal gas tax rate hasn't changed since 1992, and has no way of accounting for fuel efficient vehicles or those that run on alternate fuels.
In addition, the money doesn't all go to street repair, but it is the funding source for the entire street department. Expenses include paying for employees, materials and services, sidewalk repair, maintaining and operating street lights, and street repairs.
In 2015-16, $270,000 went to actual street maintenance. Foggin said an engineering study completed in 2014 by IMS Infrastructure Management estimated simply keeping up with maintenance would require $660,000 annually.
With limited resources, the city chose to prioritize those streets with the highest traffic and those that serve businesses, Foggin said. Residential streets have been left off the list. Dallas is presenting voters with a possible solution on the May 17 ballot in Measure 27-119, which would cost $1.09 per $1,000 of assessed value on properties. It would fix 22 miles of streets.
Measure 27-119
Amount: $10 million.
Cost: $1.09 per $1,000 of assessed value on properties.
Interest: 2.4 percent, bringing the total cost to $12.3 million.
What it would do: Repair 22 miles of streets to good or better condition.
Learn more: Open House, Wednesday (tonight) at 7 p.m. in the Polk County Commissioner's conference room, Polk County Courthouse, 850 Main St.
That would put a major dent in the backlog, but it doesn't solve the whole problem and doesn't include future maintenance costs, two steps that the city will address later, Foggin said. That could include implementing a "street fee" or local gas tax for upkeep and a second bond to repair the approximately 11 miles of streets that funding from this measure wouldn't cover.
"In this three-step process (we) end up with good or better roads throughout the community, and we end up with maintenance money to take care of them over time, which make sense," Foggin said. "Investing in infrastructure and not having money to take care of it didn't make sense to any of the committees that looked at this."
Continued from 1A
That the proposed bond doesn't address the whole issue is another part of the proposal opponents take issue with.
"If you vote for the bond, there's no guarantee that your street will be repaired," said Dallas attorney Stephen Mannenbach, who has been critical of the proposal.
He said the city should have published a map of streets that could be repaired with the bond. That way people would know what they are voting for.

Mannenbach said his main criticism is whether the city considered if property owners, especially those on fixed incomes, can afford the additional taxes.
"They are not going to do it based on your ability to pay, we are just going to tax property owners," Mannenbach said. "To me, it just shows a lack of compassion for people on a fixed income"
Others voting against the bond say the city needs to make a better case that asking for additional taxes is the only option.
"I think first they need to show that they are very frugal with the money," said Dallas resident Terri Parsons. "We need new ideas."
After looking at the city's budget, Parsons questions why only $270,000 out of a $1.1 million is going to street repair.
She added that she would like the city to consider prioritizing general fund money for streets or consider cuts in other places to pay for streets.
"It seems like a very small percentage is going to street repairs," she said.
Rich Rohde, who is working with the political action committee supporting the measure, said the plan is forward-thinking and saves the city from having to pay even more later.
"We are coming up with a solution that will help us now, and hopefully, future generations," he said.
Christensen added letting the backlog of maintenance get longer will only hurt the city and those who live on streets needing repair.
"The roads will continue to be in poor condition and, not only do they continue to be in poor condition, but they keep on getting worse," he said
Christensen adding that cracks and potholes will form and continue to deteriorate until the street basically becomes gravel.