Wednesday, August 3, 2016
KEIZER — Offensive explosions and a dash of controversy highlighted the DeMarini Dirtbags' run in the American Legion AAA state tournament in Keizer.
The Dirtbags advanced to day four of five of the double elimination tournament.
The squad opened the championship with a 16-3 win over the Bi-Mart Challengers on July 27 that saw the Dirtbags jump out to a big lead early thanks in part to a three-run home run from Sam Swenson.
The bats went silent on day two, as the Dirtbags fell to the Withnell Dodgers 7-1, bumping them to -the loser's bracket.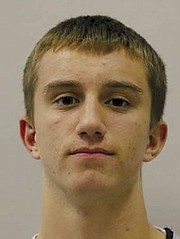 The Dirtbags stayed alive by blowing past Advanced Metals (of Gresham) 17-6 on Friday, but the team's run for a state title came to an end on Saturday after a 4-3 loss to the Medford Mustangs.
The Dirtbags trailed 4-1 earlier in the game, but pulled to within one run with runners on first and second and two outs.
The potential game-tying runner was thrown out at home plate to end the team's season in a close call.
"We had a pretty solid run," Dallas High graduate Tucker Weaver said. "It's not exactly the end you're hoping for, but only one team gets to win it. It was tough because we have that uncertain feeling of never knowing if we could have come out the next day and won the title."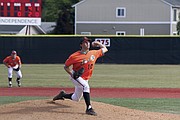 The loss meant for the second year in a row, the Dirtbags' season ended as one of the final four teams left in the state tournament.
"It was kind of a downer for us," Central's Peter Mendazona said. "Especially knowing the two teams ahead of us lost to us earlier in the summer, but of course life doesn't always go the way you want it. Making it to the final four still isn't too shabby."
The Dirtbags' up-and-down run production throughout the tournament meant players were alternating between easy going and more tense than usual depending on the situation.
"Striking first was the biggest thing for us," Weaver said. "It gets you feeling really good about everything and carries throughout the game. You don't feel as much pressure with every pitch, every play and every at-bat."
For players like Weaver, who graduated from Dallas in 2016, the end of the American Legion season marked the true end of high school baseball and the beginning of a new chapter.
While the sting of losing hurts, the thrill of experiencing one last run with fellow high school students was well worth it.
"I learned a lot about my mentality," Weaver said. "The coaches really helped me shake things off and remember to forget everything that happens in the past. It was a lot of fun and was absolutely ecstatic to play a high level of baseball with a bunch of new guys."