Wednesday, December 14, 2016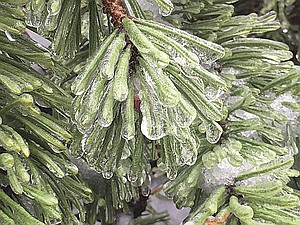 MI Chamber mixer set for Thursday
The Monmouth-Independence Chamber After-Hours Mixer is set for Thursday from 5:30 to 7 p.m. at Petals and Vines, 410 Main St. E., Monmouth.
Light refreshments and wine will be served. Attendees are encouraged to bring a giveaway ($10 or less) to promote your business or organization.
To register: www.micc-or.org.
Polk SWCD to hold open house

Polk County Soil and Water Conservation District, 580 Main St., Suite A, Dallas, will hold an open house Wednesday (today) from 3 to 5 p.m.
Food will be provided by the district staff.
The team of conservationists and board members will be in attendance. No RSVP is needed.
Senior Center to hold Wonderland
Monmouth Senior Center, 180 S. Warren St., Monmouth., will hold a Winter Wonderland celebration Tuesday from 1 to 3 p.m.
Tickets cost $3 and are available in the senior center office.
The celebration will include finger foods, desserts, music and sing-a-longs.
Donations are still being accepted for a white elephant gift giveaway.
For more information: 503-838-5678.
Gingerbread house making on Dec. 21
Monmouth Senior Center, 180 S. Warren St., Monmouth, will hold a gingerbread house making class Dec. 21 at 2 p.m. Sharon Kay Woods will provide supplies and lead the class.
Cost is $2.50 and includes graham crackers, icing and candies to decorate with.
All proceeds from the class go to the scholarship fund.
Class size is limited.
For more information: 503-838-5678.
Kings Crossing open on Saturday
Kings Crossing will be open Saturday from 9 a.m. to 1 p.m.
Coffee and cinnamon rolls will be available to enjoy along with vendors selling antiques, handcrafted items, and locally-produced food.
Anderson to read at Calmlee's
Author Maren Bradley Anderson will read from her books, "Closing the Store," and "Fuzzy Logic" at Calmlee's Books, 147 SW Court St., Dallas, at 11 a.m. Saturday.
There is no cost to attend.
"Closing the Store" is a comic novel about an election and sex strike. "Fuzzy Logic" is a romance novel set on an alpaca farm.
New Life Christmas giveaway Saturday
Dallas New Life will hold a Christmas giveaway Saturday from 9 a.m. to 5 p.m. at Jinett's Closet, 341 NE Kings Valley Highway, Dallas.
Photos with Santa Claus will be available.
Donations are accepted on Tuesdays and Fridays from noon to 4:30 p.m. Clothing and shoes, and new and gently used toys are accepted.