Wednesday, February 24, 2016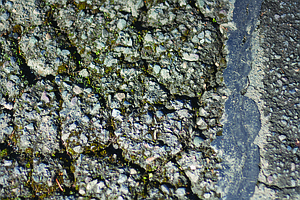 DALLAS — After three years of research on how to best maintain residential streets in Dallas, the issue is headed to voters.
On Feb. 16, the Dallas City Council voted to put a 10-year, $10 million bond on the May ballot, the first of possibly three steps to address street repair in the face of declining gas tax revenue.
"The road infrastructure is one of those things we just end up taking for granted," said Dallas City Manager Ron Foggin, calling streets another city utility. "The fact of the matter is, we haven't figured out a way to charge people to use them."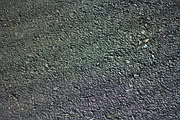 All nine city councilors agreed, which immediately took the "no action" option off the table.
The other options included implementing a street utility fee, which could be used to finance a revenue bond, and a 20-year bond using the existing rate after Polk County's road bond expires in 2017.
Of those three, the 10-year bond was the option two citizens' committees endorsed.
It would cost about $1.09 per $1,000 of assessed value on properties and would repair or rebuild 22.75 miles of streets. That would cost about $18 per month for a property with an assessed value of $200,000.
Foggin added that currently general obligation bonds are receiving very low interest rates. He estimated a 2.4 percent rate, making the actual cost over the life of the bond $12,312,800.
Passing the bond wouldn't solve Dallas' street problem entirely, as about 11.25 miles of streets wouldn't be repaired.
To address the whole issue, the city would need to implement a street utility or local gas tax to keep fixed streets in good condition and pass a second smaller bond in 10 years.
"This really is clearly a three-step process," Foggin said. "It's not bond for $10 million and life is good."
Foggin said to just stay on top of maintenance, the city needs to invest about $650,000 per year. In the current budget, about $270,000 is going to streets.
At the council Feb. 1 meeting, it was suggested the city look into implementing just a utility fee charged to each city sewer account for streets and using that revenue, instead of a tax, to finance a revenue bond.
With just a few weeks to crunch the numbers, Foggin provided an estimate on what that would cost and how much work could be completed.
On the plus side, all streets would be repaired and the city would already have a utility fee in place to address future maintenance needs.
Drawbacks include having to delay repairs a few years while the city collects enough revenue to convince investors the fee will pay for a revenue bond. Foggin said based on his calculations, a revenue bond would be more expensive, costing between $29.70 and $31.77 per account.
Foggin said to get exact numbers, the city would need more time.
"We are probably talking about at least six months' worth of analysis and maybe an outside consultant to help put it together," Foggin said.
He offered another alternative which he said represented a "middle ground."
Polk County's road bond will expire in 2017, and Foggin suggested Dallas could propose to voters to renew the 50 cents per $1,000 of assessed value currently charged for the next 20 years.
That option would fix fewer streets, but potentially wouldn't involve a tax increase depending on if the county decided to pursue another bond.

Three people gave testimony at the public hearing, all in favor of the 10-year bond. Citizens' Advisory Committee for Residential Street Funding Chairman Pete Christensen also presented information to the council.
He said the condition of Dallas streets is steadily declining and will drop to a "pavement condition index" rating of 60 — on the lower end of "fair" — by next year.
"The main thing you need to do, and what I would encourage you to do, is think about a bond issue to get a lot of repair done on the streets right away," he said.
That is exactly what the council did, but not before a debate over considering a fee and revenue bond to pay for all or part of repair needs.
Councilor Jackie Lawson proposed the city delay putting the issue on the ballot to research a combination of a general obligation bond (property tax) and a utility fee. She said that had the benefit of taking care of the problem at one time instead of in three steps.
A majority of the council was in favor of proceeding with the $10 million bond, however.
"I personally believe that we have listened to the committee. They worked for three years and they've done a due diligent job," said Councilor Bill Hahn.
Councilor LaVonne Wilson, agreed, saying the options have been weighed long enough and the city knows exactly what it is getting with a bond.
"We've had this on our plate for a number of years," she said. "This has got to be taken care of."
The council approved putting the bond on the ballot May ballot in a 7-2 vote, with Council President Jim Fairchild and councilors Kelly Gabliks, Hahn, Kevin Marshall, Murray Stewart, Wilson and Ken Woods, Jr. voting in favor.
For more information.