Wednesday, January 6, 2016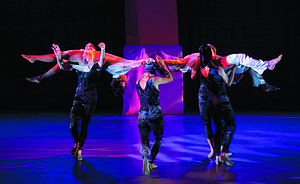 Relief printmaking at Ash Creek class
The Ash Creek Arts Center will present relief printmaking at its Second Saturday Art Class from 2 to 4 p.m. on Saturday at the Independence Women's Club building, 340 Third St., Independence.
Children and their parents are welcome to come to this free class. Draw on a printing block, ink it, press it to a paper surface and see your design appear in reverse. Registration is not required.
For more information: www.ashcreekarts.org.
Free tech courses at United Methodist
Free technology courses will be held from 10 to 11:30 a.m. on Friday, Jan. 8 at Dallas United Methodist Church, 565 SE LaCreole Drive, Dallas. The courses will be held each Friday.
The courses are open to anyone with a device.
Contact Leanna and Dean Deters to participate. Call or text: 503-831-3303 or 971-208-8142, or email dldeters@msn.com.
Pedee club member to speak at potluck
Pam Burkhalter, from Pedee Women's Club, will speak at the Monmouth Senior Center monthly potluck at noon on Friday at the center, 180 S. Warren St., Monmouth.
The Pedee Women's Club sends six to eight packages to deployed military members every month, makes and donates youth quilts for children in need, makes lap quilts for veterans at the hospitals in Oregon, and more.
Bring a main dish, salad or dessert to share, as well as table service.
For more information: 503-838-5678.
Pentacle presents 'Mary Poppins'
The Pentacle Theatre and The Compton Family Foundation present Disney and Cameron Mackintosh's "Mary Poppins."
The show will be a limited engagement at Central High School as a fundraiser. Curtain is at 7:30 p.m. on Friday, 2 and 7:30 p.m. on Saturday, and 2 p.m. on Sunday. Tickets are $20 for adults and $15 for those 17 and younger.
PCLA hosts Jan. 16 annual meeting
The Polk County Livestock Association will host its annual meeting at 5:30 p.m. on Jan. 16 at the Polk County Fairgrounds & Event Center, 520 S. Pacific Highway W., Rickreall, in the Arts and Crafts Building.
A catered dinner will be served at 6 p.m.
Katie Fast, of Oregonians for Food and Shelter, will be the guest speaker. Cost for the dinner is $15. RSVP by Saturday.
PCLA is the association that organizes and sponsors through the market committee the Livestock Market Auction during the Polk County Fair, and events prior to the fair, including weigh-ins, educational seminars and workshops, and the livestock breed award at the county fair for each specie.
PCLA yearly membership is $20.
For more information: Pat Letsch, luckylrnch@aol.com.
Painting party at Arena Sports Bar
Party While You Paint will host an event from 6 to 8:30 p.m. on Thursday at the Arena Sports Bar & Grill, 174 S. Main St., Independence.
Local artists will guide participants through a step-by-step featured painting. All supplies for the painting are included, as well as the first beverage.
Cost is $37.
Old-time squares at Guthrie Park
Guthrie Park Community Center, 4320 Kings Valley Highway, will host its monthly Second Saturday Old-Time Square Dance from 7 to 10 p.m. on Saturday.
Cost is $5 per person or $15 for a family of four or more. Children 12 and younger are free.
No experience is necessary to participate in old-time squares, big circles, longway sets or waltzes, as all dances are taught.
The caller will be Truman Price. Live music will be by Cash & Company.
For more information: Sally, 503-623-0809.
State of the Cities slated for Jan. 13
The annual State of the Cities address will be from 6:30 to 8:30 p.m. on Jan. 13 at Western Oregon University's Werner Center in the Columbia Room.
Addresses will feature Mayor John Oberst, of Monmouth, and Mayor John McArdle, of Independence. Both mayors will share remarks on successes from 2015 and what is coming up in 2016.
Parking in lots H or F will not require a permit for this event.
Register at www.micc-or.org for this free event.
Dallas Library shows 'Minions'
Ready to see the misadventures of Kevin, Stuart, and Bob as they search for the perfect evil overlord.
Dallas Public Library, 950 Main St., will show the family-friendly animated movie about the little yellow and pill-shaped creatures, "Minions" on Saturday at 3:30 p.m.
The movie is rated PG and is free.
For more information: 503-623-2633

Indy library to host ancestry workshop
The Independence Public Library, 175 Monmouth St., will host a workshop about www.ancestry.com on Saturday from 9 to 10 a.m.
People will learn how to use the genealogy resource for free at the library.
There is no cost to attend, and it is open to people of all ages.
For more information: 503-838-1811.
Yoga studio hosts community event
Dallas Yoga & Balance Studio will hold its third donation-based community yoga practice session on Saturday at 11 a.m.
Instructors Dawn Spires and Amy Sledge will teach a combined yoga and guided meditation practice at the studio, allowing participants to give back to our local community.
All donations will go to Sable House and can include any of the following: personal products — Q-tips and deodorant; cleaning supplies — dish washer detergent, laundry soap, laundry stain remover, fabric softener and 409 or Simple Green; baby items — diapers, baby wipes, bottles and pacifiers; and paper products — toilet paper, paper towels, napkins, and Kleenex.
You can also donate cash.
For more information: 503-999-8016.