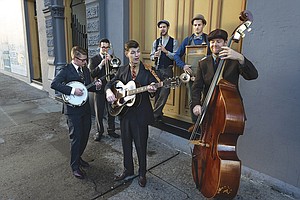 POLK COUNTY — It's summertime again, and that means weekly lineups of free concerts and movies in Independence and Monmouth.
Monmouth's Music in the Park, sponsored by the Monmouth Business Association, series kicks off on July 6 with Ben Rice Blues Band.
2016 Monmouth Music in the Park
Main Street Park Amphitheater
Wednesdays, 6:30 to 8:30 p.m.
Music, food, beer and wine garden
July 6 – Ben Rice Blues Band (blues)
July 13 – Brothers and Sisters (Allman Brothers tribute)
July 20 – Transcendental Brass Band (New Orleans jazz)
July 27 – Charlie Horse (rock)
Aug. 3 – Kathy Boyd and Phoenix Rising (bluegrass)
Aug. 10 – Boka Marimba (African style marimba)
Aug. 17 – World's Finest (American dubgrass)
Aug. 24 – Jacob Miller and The Bridge City Crooners (swing)
Aug. 31 – Coming Up Threes (Celtic)
This year, the series will have a new home at the Main Street Park Amphitheater.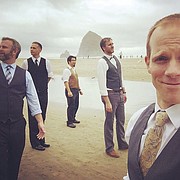 "Ben was one of the first people we had play on our portable stage in July 2010," said Mark Fancey, Monmouth community development manager. "We wanted to bring back somebody that was with us in the beginning."
All of Monmouth's favorite sounds will return this summer, which is longer than usual, with nine Wednesdays instead of eight.
Coming Up Threes will close out the series on Aug. 31, a Celtic band.
"Celtic music is really popular here," Fancey said, specifically Coming Up Threes, which has band members with local connections in Monmouth.
On Aug. 10, Boka Marimba will take the stage, an African style marimba band.
"The next day (Aug. 11), Zimfest starts at Western," Fancey said. "It's a good way to get people introduced to the music of that festival."
This is the second year Zimfest has made its home at Western Oregon University. It is a Zimbabwean music festival. Fancey said he would like to see it make WOU its permanent home.
Music in the Park is modeled after the acts selected for the annual Smith Fine Arts Series, which Fancey also works on.
"We go for variety," he said. "If you look at the genres, there aren't many repeats. We like to mix things up and hopefully there's something for everyone."
All concerts are free, though donations are accepted.
"With the amphitheater, there's some great seats," Fancey said. "I think about how I've spent huge money at concerts for seats that aren't that good. You walk the sidewalk and you almost have a front-row seat."
—
The killer guitar riffs from classic rock songs. The energy and passion of a party band. The emotion of the blues.
River's Edge Summer Series
Riverview Park Amphitheater, Independence
Music
July 8: Highstreet Band, swing, Motown and jazz; 7:30 p.m.
July 15: Ty Curtis, blues; 7:30 p.m.
July 22: Around the Bend; 6 p.m. Heart By Heart, cover rock; 8:30 p.m.
July 29: Longstride, reggae; 7:30 p.m.
Aug. 5: Beth Willis Rock Band; 7:30 p.m.
Aug. 12: Shoot to Thrill, AC/DC tribute band; 8:30 p.m.
Aug. 19: Ted Vaughn Blues Band; 7:30 p.m.
Aug. 26: Pyromania: The Def Leppard Experience; 8:30 p.m.
Films (Showings begin at 9:45 p.m. in July and 8:30 p.m. in August)
July 7: Hotel Transylvania 2, PG
July 14: Jumanji, PG
July 21: Inside Out, PG
July 28: Avengers: Age of Ultron, PG-13
Aug. 4: Star Wars: The Force Awakens, PG-13
Aug. 11: The Breakfast Club, R
Aug. 18: Zootopia, PG
Aug. 25: Batman v. Superman: Dawn of Justice, PG-13
The Rivers Edge Summer Concert Series at Riverview Park in Independence contains all that and plenty more.
The event begins with a bang during Independence's Fourth of July celebrations (for more, see the Fourth of July special section inside).
But the party lasts all summer long.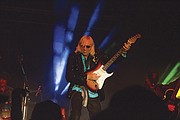 "We have a great mix of music from blues rock to reggae to original rock and our power tribute bands," Alex Trevino said.
The event has a $5 suggested donation. Food and beer/wine vendors open at 5:30 p.m., making it easy to turn concert nights into a memorable evening out.
"This year we have focused on expanding the amphitheater venue a bit more by offering a variety of food vendors and will be adding additional picnic seating tables," Trevino said.
This year's lineup includes a diverse mix from classic rock cover bands (Shoot to Thrill and Pyromania: The Def Leppard Experience, a band endorsed by the original lead singer of Def Leppard) to reggae (Longstride) and a 10-piece band (High Street).
Film lovers won't be left out either. The Movies in the Park series features blockbuster films that are free for the public to enjoy.
After special showings on Friday (Jurassic World) and Sunday (McFarland, USA) during the Fourth of July celebration, films play each Thursday evening. They range from animated (July 7, Hotel Transylvania 2) to the action packed (Aug. 4, Star Wars: The Force Awakens).
"Our amphitheater setting is very intimate and every seat feels like you're right next to the stage," Trevino said. "It's a lot of hard work and preparation, but it's very gratifying seeing so many people having a good time."
*A story on Dallas' music lineup will appear in next week's issue of the Itemizer-Observer.