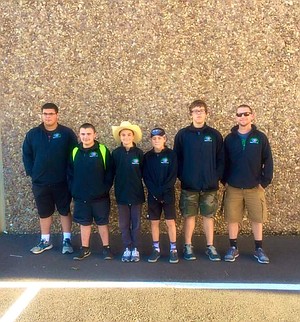 DALLAS — Five members of the LaCreole Middle School wrestling team were named to the national team: Rami Arel, Cooper Hise, Cael Morrison, Haydn Millard and Ashton Brecht.
The five earned the honor by reaching the middle school state finals in their respective weight classes and took part in the middle school National Duals May 6-7 in Wyoming.
Hise, Morrison and Arel wrestled for the Oregon Blue Team, while Brecht and Millard competed for the Oregon Gold squad.
The teams tied for third place.