Wednesday, October 5, 2016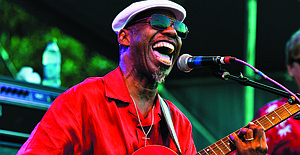 Folklife Festival seeks volunteers
The Polk County Folklife Festival is seeking volunteers.
Volunteers are needed Oct. 28 and 29. On Oct. 28 at 4 p.m., volunteers will help install signs in the parking lot and set up tables and chairs.
On Oct. 29, beginning at 9 a.m. or later depending on the assignment, volunteers are needed for a variety of jobs, including directing traffic, selling tickets and collecting canned foods, serving snacks to volunteers and performers and more.
Volunteer shifts are generally around two hours long.
For more information: Judy Maule, 503-319-4328 or online at www.polkcountyfolklife.com.
Candidates forum set for Thursday
The Monmouth-Independence Chamber of Commerce in partnership with the Associated Students of Western Oregon will host a candidates forum Thursday from 7 to 9 p.m. in the Columbia Room at WOU.
Invited candidates include House District 20, mayoral candidates for Monmouth and Independence and city council candidates for Monmouth and Independence.
Each candidate will have two minutes to introduce him or herself and why they are running for election.
Following opening remarks, candidates will be asked questions by a facilitator. Questions will be submitted by attendees upon arrival. If time permits, additional questions will be taken from the floor.
There is no cost to attend.
Parking will be available in lots H and F. A map of WOU's campus is available online at www.wou.edu/resources/campus-map.
Hazardous waste collection Saturday
Polk County, along with the cities of Dallas, Independence, Monmouth and Salem, are sponsoring a free household hazardous waste collection day on Saturday from 9 a.m. to 2 p.m.
The collection location will be at Riverview Park in downtown Independence. Citizens are allowed to bring household hazardous chemicals to the site for free disposal.
Businesses and farms with large volumes of chemicals must pre-register for the event and will be charged a small fee for disposal. Registration is available by calling 253-288-2813.
Accepted items include unwanted pesticides, herbicides, latex/oil-based paints, poisons, acids, caustic cleaners and other toxic household chemicals.
Do not bring ammunition, explosives, radioactive material or biological material such as sharp containers.
Dallas Dog Day to be held Tuesday
Oregon Mobile Veterinary Services will sponsor Dallas Dog Day Tuesday from 4 to 7 p.m. at Dallas City Hall, 187 SE Court St., Dallas.
The first 100 pets will receive a free microchip with a purchase of a city license.
There will be no exam fee during the vaccine clinics.
Oregon Mobile Veterinary Services also offers a number of other services for pets. For more information: 503-389-8987.
Paperwork can be filled out online at www.oregonmobilevet.com.
Friends book sale coming Friday
The Friends of the Dallas Public Library will hold a book sale Friday and Saturday at the Dallas Civic Center, 945 SE Jefferson St., Dallas.
The sale will run from 3 to 7 p.m. on Friday and 10 a.m. to 3 p.m. on Saturday.
Hardcover books cost $1 and paperback books cost 50 cents.
A bag sale will also be held from 2 to 3 p.m. on Saturday.

Old Time Square Dance is Saturday
The Second Saturday Old Time Square Dance returns Saturday at the Guthrie Park Community Center, 4320 Kings Valley Highway, from 7 to 9:30 p.m.
Cost is $5 per person. Children 12 and younger are free. A family rate of $15 is available for families of four or more (immediate members only).
No experience necessary. All dances will be taught. Cash & Company will provide live music.
For more information: www.guthriepark.org or email guthriepark @gmail.com.
Monmouth Fitness hosts open house
Monmouth Fitness, 165 Main St. E, Monmouth, is holding an open house Saturday from 10 a.m. to 1 p.m.
You can see demonstrations of exercise classes, and one-day specials will be available. Food and games will be available.
For more information: 503-838-2951.
Plant propagation workshop offered
An herbaceous plant propagation workshop will be held Tuesday from 6 to 8 p.m. at the Independence Events Center, 555 S. Main St.
There is no cost to attend. Staff from the USDA Plant Materials Center will teach participants how to propagate native plants from seed, cuttings and bulbs.
Light refreshments will be provided.
Registration deadline is Friday.
To register: 503-391-9927 or email office@marionswcd.org.
For more information: www.luckiamutelwc.org/herbaceous-plant-propagation-workshop.html.
Perrydale FFA to host corn feed
Perrydale FFA will host a corn feed during Perrydale's football game on Friday. The feed will be available from 4:30 to 8 p.m.
The student-hosted event will raise money for the Perrydale FFA chapter.
Diabetes class begins Thursday
A six-week workshop on living well with diabetes begins Thursday at the Flaming Medical Center, 1000 SE Uglow St., Dallas. The workshop will be held on Thursdays from 9 to 11:30 a.m. through Nov. 10.
Self-management skills will be taught, including managing symptoms and medications, learning how to be active and more.
The class includes a course book and CD.
There is no charge for the class or materials.
For more information or to register: 503-587-5129. On-site registration is also available.