Wednesday, October 5, 2016
Griffith-Younger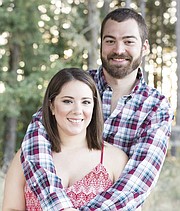 Dakota Thomas Griffith, of Hillsboro, and Alexandra Nicole Younger, of Independence, have announced their engagement.
Dakota is the son of Tim and Pamela Griffith of Hillsboro. He is a 2007 graduate of Hillsboro High School.
Alexandra is the daughter of Daniel and Ester Salinas of Independence. She is a 2007 graduate of Central High School
The wedding will be July 7, 2017 in Hillsboro.