Wednesday, October 19, 2016
DALLAS — The city of Dallas is joining the conversation about how to accommodate the throngs of people expected to sweep into the area for the Aug. 21, 2017, solar eclipse.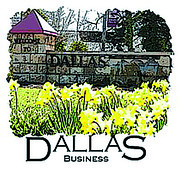 City officials said Dallas will be one of the prime viewing spots for the eclipse, and needs to prepare for what could be thousands of guests wanting to see the rare sight.
City Manager Ron Foggin said the city doesn't plan on hosting events, but wants to know what other groups are planning and how it can help.
He said the eclipse itself will last less than two minutes, but people may be in the area the days before and after eclipse. Foggin said the city and area organizations should make sure people have plenty of entertainment while they are here.
"You know, putting Dallas on the map one event at a time isn't such a bad idea," Foggin said. "This is one of those, because we are right in track of the solar eclipse, we get an opportunity to shine — in the dark."
He said the city will begin meeting with groups that are working on events.
"It would really be terrible if we had three groups working on the same idea, when in fact we could pool our resources and have a one really great event," he said. "That's really the idea. Not to tell them what to do, but understand what they are doing and where there are gaps, so we can fill them in."
Foggin acknowledged with the eclipse less than a year away, the city is working with a shortened timeline.
"I feel like we are a little bit late in having the discussion, but don't feel like we can't catch up," he said.