Wednesday, October 26, 2016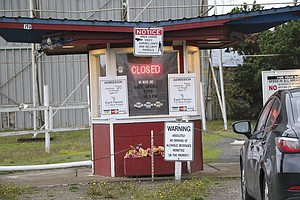 DALLAS — Jeff Mexico has made running movie theaters an unlikely career. Mexico, who owns the Motor Vu Drive-In and Fox Theater in Dallas, opened his first theater in Stayton in 2002.
The Motor Vu has been a landmark in Oregon. Originally opened in 1953, it was No. 7 in the USA Today 10 Best Reader's Choice for best drive-in theater.
But the Motor Vu may be no more. Mexico announced on Facebook last week that Friday and Saturday were the theater's final showings of 2016 — and possibly forever because the land the theater resides on is for sale for more than $1 million, Mexico said.
"We were told it was possible we wouldn't make it through the 2016 season," Mexico said. "I've been asking them since August every few weeks if this is our last season. We still don't know for sure. The post was to say thank you for supporting us."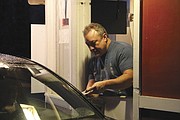 What happened next left Mexico floored — and hopeful that the drive-in's fate may be brighter than he thought.
—
When Mexico announced the drive-in may be closing its doors forever, he expected a few thousand views and some words of support.
"It blew up," Mexico said. "There were more than a quarter million views, which is crazy. I was expecting maybe 3,500. I'm pretty sure there are people from across the country sharing their input. It was a complete shock."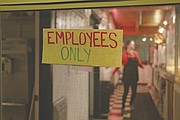 The level of enthusiasm has led Mexico to change course.
Mexico said on Monday that he would start an official crowd funding campaign sometime this week, but was pending discussions with his accountant and the landowner.
There was a crowd funding campaign started last week by a third party, but Mexico said the official one he creates will replace it and is leaning toward using Indiegogo.

Mexico is also talking with Dallas Mayor Brian Dalton, who Mexico says has been supportive and has been helping come up with possible ideas to save the theater.
Mexico said the theater has explored other options throughout the year, including moving to Polk County Fairgrounds, but all plans explored led to dead ends.
He's optimistic that the increased attention on Motor Vu means a crowd funding attempt to raise money to purchase the land will be successful.
Mexico said he also plans to look at grants and applying with the National Historic Registry and has plans to plant trees to block noise and light from nearby houses.
As the drive-in held its last showings of 2016, instead of wondering if this was the last time he'd ever run the Motor Vu, Mexico is hopeful they'll be back.
"I have a very strong feeling we can all save the Drive-In," Mexico said.