Thursday, September 1, 2016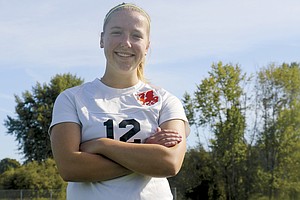 REDMOND — Dallas' girls soccer team kicked off its 2016 season with a 7-0 win over Redmond on Saturday.
Olivia Dalke scored five goals to lead the Dragons. Callista Kiner and Madelyn Kennedy also added one goal each.
Goalkeeper Ashlee Lichtenberger helped keep Redmond from scoring, allowing Dallas to earn the shutout.
"Coming back for my second year as coach, we have a common language now," Dallas coach Kirk Myrold said. "Last year we spent a lot of time figuring out what things were going to mean. This year, we don't have those bumps along the road. We have smoother practice, which leads to smoother games. It allows us to ramp up our intensity much sooner than last season."
The Dragons play at Franklin Thursday at 7 p.m. before hosting St. Helens Tuesday at 4 p.m. in the team's first home match of the season.