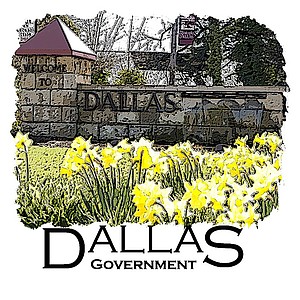 DALLAS — AJ Foscoli is ready to join Dallas' business development "team."
Foscoli, selected to serve as the city's economic development director, has worked in the region as the Strategic Economic Development Corporation business retention and expansion coordinator for Polk and Yamhill counties since 2014.
He's familiar with Dallas — and even has family living here.
"Working in Polk and Yamhill counties, I was able to get to know many of the communities," Foscoli said. "The more you know the community, the more your confidence level is going to be higher."
He's interested in focusing on the entire Dallas community, not just the traded-sector industry that he's working with at Sedcor.
Foscoli said he's ready to assist the Dallas School District with it career & technical education program, companies with training and recruiting skilled workers and the Dallas Area Chamber of Commerce in supporting business.
"Economic development is a team sport," Foscoli said. "The more people who work together, the higher likelihood of success."
Dallas City Manager Ron Foggin said Foscoli's background in economic development and knowledge of the Dallas area were two reasons he was selected for the post, a new position for the city.
"AJ has a great reputation in our region and has played an active role in the city of Dallas's economic development efforts," Foggin said. "He has already worked closely with a number of our industrial and commercial businesses as well as the (Dallas Area) Chamber of Commerce and other city stakeholders."

Before working with Sedcor, Foscoli spent 12 years in Tokyo, Japan working with businesses that imported merchandise from the U.S. or lecturing young entrepreneurs in the country about Western business practices.
That actually helps me do my job better," he said of his time in Japan. "I've adapted to different cultures. I'm at ease in new situations."
During his time overseas, Foscoli — who moved to Oregon at the age of 12 — returned home on vacation. Those vacations kept getting longer until he decided it was time to move out of the big, bustling city and back to Oregon.
"I wanted a slower pace of life and a higher quality of life," he said.
Three years after taking the Sedcor job, Foscoli said he's seeing emerging trends that may favor Dallas.
In 2014, businesses wanting to expand or relocate were looking for properties within five miles of Interstate 5.
As properties were filled, that expanded to 10 miles, and now to 15 or even 20 miles.
That puts Dallas within the target region — and there's developed and undeveloped industrial land waiting, he said.
"It's now close enough when before it wasn't," Foscoli said. "If Dallas is able to recruit one or two of those businesses, that helps the entire region."
Foscoli will begin on April 17 and Foggin believes he will help turn the potential he sees into economic success.
"I am excited AJ is joining our team," Foggin said. "I know he will be able to help us move our economic development efforts forward in a positive way."