Wednesday, April 12, 2017
FALLS CITY — Discussion on beginning a search for a city manager is on the agenda for the Falls City City Council meeting Thursday.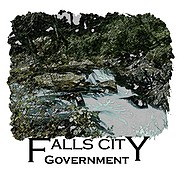 In March, Falls City Mayor Terry Ungricht said he would be researching recruitment options for a professional city manager, which he said would be a more effective.
Ungricht has been filling in the role for about two years.
In a report to the council, Ungricht said he met with Local Government Personnel Institute and Mid-Willamette Valley Council of Governments, often referred to as Cog, about a recruiting and hiring process.
Cog helped the city find its last three managers.
"It is looking like we can use their services at an estimated cost of between $5,000 and $10,000," Ungricht wrote in the report.
Ungricht included information about the duties of the city's last manager and list of what other small cities in Oregon pay for different management positions.
"I have put together information to help council decide what duties the council would like the manager to in charge of," Ungricht wrote. "Both Cog and LGPI said that the first step will be to draft the scope/duties of the job."
Ungricht estimated the search would cost $7,500, and $80,000 to $100,000 per year to pay for a city manager.
Also on Thursday's agenda is a resolution to approve an agreement with the city of Independence to provide municipal court services; an ordinance to allow nonresidents to serve on the city's Historic Landmark Commission; and a water service agreement with Green Haven RV Park.
The Falls City City Council meets at 6 p.m. on Thursday at the Falls City Community Center, 320 N. Main St.
For more information: 503-787-3631.