Wednesday, April 19, 2017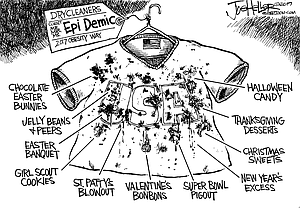 Deputies' work makes difference
I wanted to give a big thank you the Polk County Sheriff's Department.
For the last week, the Oregon Department of Transportation has had traffic diverted from Highway 99W through Perrydale due to a construction project.

Our small community is not set up for the volume of traffic that flows on Highway 99 on a daily basis. We have a school zone, narrow shoulders and farm equipment. The Polk County deputies did a fantastic job of "reminding" people that the detour route was not a freeway.
Their presence in the area was a big help.
Thank you for all that you do every day to protect our county, and especially for caring about our small area of the county during the detour.
Anna Scharf
Perrydale