Wednesday, April 19, 2017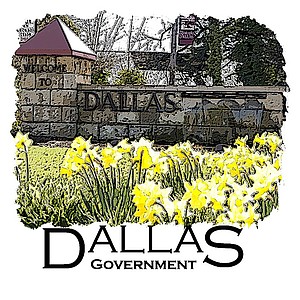 DALLAS — The proposed 2017-18 budget for the city of Dallas adds more staff and reflects a belief that unemployment will remain low and housing growth strong.
"We do have a lot of activity going on, and the budget is generally up from last year," said City Manager Ron Foggin Monday during his message to the Dallas Budget Committee.
The general fund is proposed at $12.2 million, with the overall budget coming in at about $41 million.
A new position, economic development director, is officially added in the budget. AJ Foscoli, the newly hired economic development director, started the job on Monday.
"We are really excited. We had enough money in this year's budget to bring that person on, and AJ started today. It was his first day and he is busy already," Foggin said. "We are adding this position in an effort to address the council's priority on economic development."
Dallas Emergency Medical Services or EMS is slated to add three full-time paramedic positions.
"These positions will replace a whole bunch of part-time positions," Foggin said "We've had just an absolute terror of a time, churning through a whole bunch part-time folks, and it's been an admin nightmare trying to hire and replace people. The three paramedic positions will really stabilize our three ambulance shifts."
An administrative assistant and two seasonal firefighters have been added to the fire department budget. The seasonal firefighters will work the day shift during the four busiest months of the year. They will join two full-time firefighters being paid for with a two-year federal grant.
"That would give us four during that shift," Foggin said.
The building inspection department has added a permit tech.
"Building construction is back in full swing, so with the two folks we have now, they are really super busy with field work, and a permit tech would really help us process plans faster," Foggin said.
The proposal also moves the part-time utility and court clerk to full time.
Foggin said the budget proposes rate changes at the Dallas Aquatic Center.
"For the purposes of the budget, we are recommending and have in the budget a 10 percent increase in admission and annual membership fees," he said.
Through a combination of Urban Renewal Agency and city funding is $8,000 to help pay for a second year of Dallas Downtown Association's RARE program manager, an expenditure committee member and Councilor Jackie Lawson questioned.
Not included in the budget is a recreation coordinator, a position that was left unfilled earlier this year.
Committee member and Councilor Jennie Rummell suggested the committee discuss adding it back at its next meeting.
The budget committee meets Monday at 5:30 p.m. at City Hall to discuss general fund department budgets and the inspection department.