Wednesday, August 9, 2017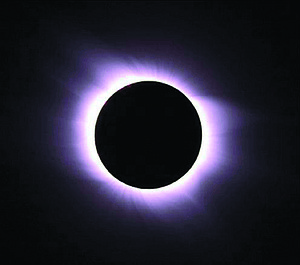 POLK COUNTY — For those looking to immortalize those two minutes of totality on Aug. 21, photography is the way to go. However, there's more to capturing an eclipse than pushing a button.
Mike Lowery, owner of Focal Point Photography in Dallas, explained that first and foremost, photographers need to ensure that they have proper protection for their eyes and cameras.
If proper protection is not used outside totality, uncovered eyes can go blind in 10 seconds, and a camera's imaging sensor is vulnerable in a similar way.
"You don't need a filter or glasses during totality," said Lowery. "Of course, that's only about two minutes."
For those still in need of a filter, they may still be available at online retailers, such as Amazon, as well as locally, at Focal Point.
If DIY projects are more appealing, it is fairly simple to construct your own solar filter using Baader AstroSolar photo film. Tutorials are available online.
Preparation is key for getting the perfect shot. Scouting out the spot you'll be shooting from ahead of time, as well as having a planned schedule of when you'll be where, is a great place to start.
"Practice taking off the filter and putting the filter back on," Lowery said. "But not while looking at the sun."
Lowery also stated that those using long, telephoto lenses should keep in mind that they will have to reposition to follow the sun as the earth rotates. Using a stronger lens will result in needing to reposition more times than a lesser lens would require.
It should be noted that, while everyone can take a photo of the eclipse with any camera, some photos will turn out more detailed and clear than others depending on the kind of camera being used.
"It's going to be very difficult for anyone with a point-and-shoot camera to take pictures of the eclipse," said Lowery. "They'll probably be able to see the stages but they're not going to get cool stuff like solar flares and stuff like that. They don't have enough settings … plus, for a point-and-shoot camera, to focus on the sun is kind of difficult."
Regardless of how you plan on capturing the memory of the eclipse, the photos will be unlike any other.
The last solar eclipse over Polk County was in Feb. 1979, so it's certainly worth grabbing even a quick photo to remember this uncommon event.
For more advanced photographers who are familiar and comfortable programing their camera, here are Lowery's suggestions for shooting the eclipse with a solar filter on:
• Shutter speed: 1/1250
• ISO: 400
• Aperture: f/11