Wednesday, August 16, 2017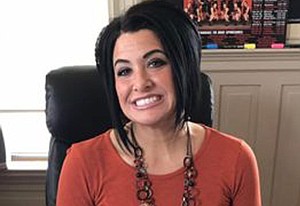 FLORENCE – Dallas resident Heather Mounce, who was reported missing on Saturday, has been found alive, Dallas Police reported Wednesday afternoon.
"She was located near where her car was located. A family member located her today at about 1:45 p.m." said Dallas Lt. Jerry Mott in a statement. "Her survival speaks volumes about her strength and the persistence of her loved ones."
A family member reported Heather Mounce (Davison), 37, missing on Saturday at 2:13 p.m. She was last seen at 8:30 a.m. on Saturday. Her red 2008 Chevrolet Cobalt, Oregon plates 724 EFB, was found parked next to Highway 101 north of Florence near Cox Rock.
The last communication from her phone to a family member was around 2 p.m. on Saturday.
Local Florence authorities searched the area where Mounce's vehicle was found Saturday, but did not find her.
Mott said the department will release further updates later. For more on this story, see next week's edition of the I-O.