Wednesday, August 16, 2017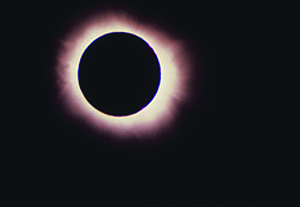 POLK COUNTY — Months of planning has gone into making the Great American Eclipse a major event for Polk County.
There's one thing that no one can control that could wreak havoc on eclipse chasers and planners — the weather.
Matthew Cullen, a meteorologist with the National Weather Service, said the NWS only predicts a seven-day forecast — and even that can be stretching it.
"Specifics are tough to discern," Cullen said. "At about three to five days out, we get a pretty good idea of what the weather will be like. Beyond that, we start to see a lot of possibilities."
For Aug. 21, Cullen said all types of weather are still in play — both good and bad for viewing the eclipse.
"At this point, looking ahead, rain is a possibility," Cullen said. "It could be on the clear side or the cloudier side. We'll have some days (around the eclipse) that have morning clouds that stick around longer, other days where clouds will clear quickly. Some may not have clouds at all."
In other words, Cullen said this far out, the NWS doesn't have a good idea on what the weather will be Monday morning.

"We have more uncertainty beyond that three- to five-day period," he said.
According to the NWS's website, the most common clouds west of the Cascades during summer mornings are marine stratus, which tend to fill the Willamette Valley, but clear by late morning.
The solar eclipse will reach totality from 10:15 to 10:25 a.m. across the state.
The first forecast from the NWS has it mostly sunny, but meteorologist technician Gerald Macke said to keep checking predictions.
"It can be very difficult to be real precise days and days and days out," Macke said. "But right now, there's a decent chance the area will be able to see something."
Macke said there is a chance for clouds on Monday evening.
As of press time, it doesn't appear that clouds will affect the area Monday morning.
If there's one piece of advice Cullen has for locals and visitors making their way to the Willamette Valley: Wait and see — for now.
"Certainly, as we get closer, we'll be able to predict," Cullen said. "Right now (Monday), we're in a wait-and-see period. It's not possible to forecast with any certainty at this point."