Wednesday, August 23, 2017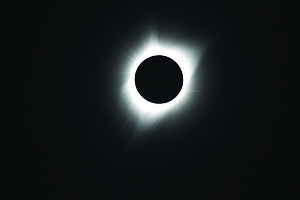 DALLAS — Jerry Rosen didn't mean to make seeing a total solar eclipse into a lifetime goal, it just happened that way.
Rosen, who lives in Seattle, has attempted to see an eclipse three other times — the most recent in 1979.
Each time, the weather has foiled his plans.
"Every time, it's been cloudy," Rosen said.
The 1979 eclipse proved to be especially frustrating.
Rosen parked alongside a highway in Washington and was excited to finally see the solar eclipse.
Then, a single cloud began creeping toward the sun.
"People were getting into their cars and driving down the highway to get the view," Rosen said. "I couldn't because I had driven into a ditch."
Rosen watched in horror as the cloud moved in front of the sun — just in time to block the eclipse.
With another chance to see a total eclipse, Rosen wasn't going to pass up the chance — and this time he had help from family.
His original plan was to watch it from the coast, but when weather threatened that plan, his son David made the decision to go to Dallas.
Though the lack of traffic on the way over made them question themselves just a bit.
"We thought we made the wrong choice," Jerry said.
The Rosen's group split; some remained on the coast while others, including Jerry and David, made their way to Dallas.
Turns out they made the right choice.
The Rosens in Dallas got a clear view of the eclipse.
Those who stayed on the coast did not.
"I told you I was going to make this happen," David said after the eclipse on Monday.
Though it's taken a few attempts — and years — to see it, the total solar eclipse was well worth the wait.
"I was lucky," Jerry said. "I lived long enough to see an eclipse — and with my son."