Wednesday, August 23, 2017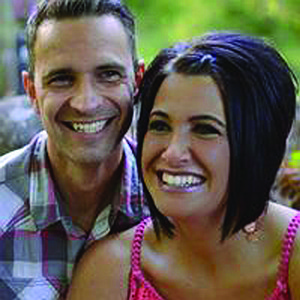 FLORENCE — Dallas resident Heather Mounce Davison, who was reported missing on Aug. 12, was found alive and was the subject of a dramatic rescue on Aug. 16.
"She was located near where her car was located. A family member located her (Aug. 16) at about 1:45 p.m." said Dallas Lt. Jerry Mott in a statement. "Her survival speaks volumes about her strength and the persistence of her loved ones."
Her husband, Denton Davison, spotted her on a cliff near where her car had been parked off Highway 101 north of Florence.
He called 911 to report that he found her alive.
Local emergency crews attempted a rescue, but were unsuccessful due to the steep terrain. They called in the U.S. Coast Guard Sector North Bend.
A Coast Guard helicopter and crew arrived within minutes and were able to pluck her off the cliff.
According to the Coast Guard, Denton Davison found her near the Sea Lion Caves north of Florence. The helicopter crew flew her to shore where an ambulance was waiting to take her to the hospital.
She was in stable condition when the transfer was made at about 2 p.m., the Coast Guard said.
Coast Guard video of the rescue shows she was able to walk with assistance after the helicopter landed, but did not have shoes on.
A family member reported Heather Mounce Davison, 37, missing on Aug. 12 at 2:13 p.m.
Before being found on Aug. 16, she was last seen at 8:30 a.m. on Aug. 12, according to police.
Her red 2008 Chevrolet Cobalt, Oregon plates 724 EFB, was found parked next to Highway 101 north of Florence near Cox Rock.
The last communication from her phone to a family member was around 2 p.m. on Saturday.
Local Florence authorities searched the area when Mounce Davison's vehicle was found on Aug. 12, but did not find her.