Wednesday, February 22, 2017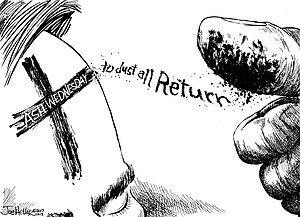 February is Responsible Pet Ownership Month, and it got us thinking about all our furry and feathered friends out there that bring joy to our lives and homes.
PetSafe offers 11 tips to being responsible owners, from training your animal — simply knowing the commands "sit" and "stay" can save a pet's life — to spending time with him or her. After all, you are your pet's favorite thing in the whole world.
One tip is managing weight by feeding your pet correctly. This one can be tricky. Giving Fido scraps from dinner or a few more treats can be tempting and feel like loving him. But it's much harder to help Fido lose weight once it's gained. And double hard for cats.
Dog owners can help their animals stay fit by feeding them appropriately and making sure they get regular exercise. Dallas, Independence and Monmouth all have parks dedicated to dogs to run and play together.
But how do you take a cat for a walk? It is possible, we assure you, but not easy. Best to feed them properly from the start, and take the time to play with your cat at least 15 minutes a day.
Don't forget regular trips to the vet. Our beloved animals need preventative checkups just like we do.
Pet proof your home to ensure there's nothing for your dog or cat to get into that they shouldn't. It's not just about food, either. Dogs' tails can get a little crazy sometimes, and could easily knock over a candle on a low table. Cats can jump on high surfaces — and we all know how much cats like to push things off of shelves.
While there, consider getting a microchip in your pet in case they run off or get lost. Dogs are more likely to be reunited with their owners than cats, especially with social media sites. Both Dallas and Monmouth-Independence have community-initiated "lost and found" Facebook pages. The police departments and sheriff's office also use Facebook to help reunite lost animals with their owners.
But cats can be tricky. When someone sees a cat running loose, the first thought is often that it is a stray or an indoor-outdoor feline. That's where the Kitty Convict Project comes in handy.
The idea is that indoor cats should wear an orange collar, making it easy for anyone to identify that this kitty is not where he or she is supposed to be, and help find its home.
The idea came from the creators of a game called "Exploding Kittens." In spite of the name of the game, the creators love cats, and were mystified that, while 26 percent of lost dogs are returned, less than 5 percent of lost cats are.
For more information on the Kitty Convict Project, www.explodingkittens.com/kittyconvict.