Perrydale hosts summer reading
PERRYDALE — Perrydale School's Mrs. Yovino will host a summer reading program through Aug. 2.
The program is Mondays and Thursdays from 1 to 3 p.m. at the school, 7445 Perrydale Road.
For more information: 503-623-2040.
Perrydale board approves budget
PERRYDALE — The Perrydale School Board adopted its 2017-18 budget on June 13, based on a $7.8 billion state school fund for the 2017-19 biennium.
The district's budget includes a general fund of $4.14 million and a total of $5.27 million.
On June 27, the state legislature voted to send a $8.2 billion state school fund to Gov. Kate Brown for her signature.
Board member Anna Scharf said at the budget meeting planning conservatively and hoping for more is the best strategy for the district — even as lawmakers considered sending more money to schools.
"The $8.2 (billion) that is now being worked through the legislature would mean that we would have a higher level of revenue," Scharf said. "But we budgeted like we are not getting it, which is the best thing we could possibly do."
She said the board could accept and spend more revenue by resolution or reconvene the budget committee if necessary.
Lund is DSD 'Distinguished Educator'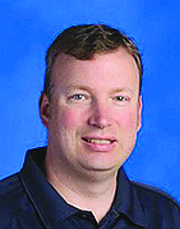 DALLAS — Whitworth Elementary School fifth-grade teacher Chris Lund is Dallas School District's Distinguished Educator for March.
John Wagner, a former teacher, and Lisa Reamer, a current teacher, nominated him as "a wonderful, caring and effective educator."
His students added to the praise: "He pushes me to do my best, and I like that in teachers," and "I know that I will have a smart mind in the future because of his teaching."
The Distinguished Educator program recognizes "excellence in teaching and learning" in Dallas School District schools.