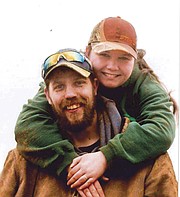 Nikki Weaver, of Salem, and David Rak, of Salem, were married on July 15, 2017, at Addivia.
Nikki graduated from Dallas High School in 2012. She is the daughter of Jeannie and Brad Weaver, of Rickreall. She graduated from Western Oregon University with a bachelor's in business and works as an office specialist at the Polk County Fairgrounds & Events Center, as well as at the Polk County Veterans Service Office.
David graduated from Sprague High School. He is the son of Daniel Rak, of Salem. He works on the grounds crew at Polk County Fairgrounds & Event Center, and served in the United States Army.