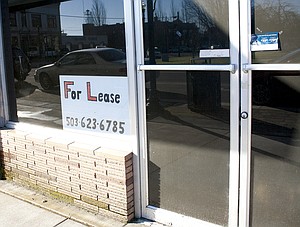 DALLAS — A community survey the city of Dallas conducts every two years shows, by most measures, citizens view the town positively — with a few exceptions.
Citizens were asked to measure each category on a four-point scale: Poor, fair, good or excellent. Positive responses were those that were either good or excellent.
The 2017 survey was conducted by National Research Center in January and February. It was mailed to 1,500 residents, and 485 people completed and returned the survey.
It measured eight characteristics: General safety, mobility (ease of travel), natural environment, built environment, economy, recreation and wellness, education and enrichment, and community engagement.
Among the highlights for Dallas are ratings in public safety, and recreation and wellness.
Dallas Police Department was rated as 86 percent positive. Dallas Fire rated at 91 percent, and Emergency Medical Services (ambulance) was given a 92 percent positive rating.
Citizens viewed city parks at 89 percent positive, and the Dallas Aquatic Center received an 80 percent grade.
The Dallas Public Library received an 86 percent positive rating, and 63 percent of respondents said they used the library.
People are particularly pleased with the ease of travel in town, ranking traffic flow, travel by bicycle, ease of walking, and path and walking trails higher than the average for similar cities. Sixty-four percent of those who participated in the survey said that they had walked or biked around town instead of driving.
Not all results were positive, but the areas with the most negative ratings weren't surprising to city officials.
Street repair received a 34 percent positive rating. Bus and transit services ranked at 36 percent positive. City Manager Ron Foggin said he expected those results, due to lack of street maintenance funding and public transit service.
Citizens gave recreational opportunities a 45 percent positive and social activities 34 percent. Dallas approved funding for a recreation coordinator to help in both of those areas.
The lowest ratings were given to how residents view the local economy and economic development. Overall economic health is rated at 30 percent, shopping opportunities at 15 percent, employment opportunities at 13 percent, "vibrant downtown" at 22 percent and places to work at 34 percent. All those measures rated below those of similar cities.
"Folks recognize that they want to see new businesses," Foggin said. "They want to see improved businesses and they want to see industry."
The city recently hired AJ Foscoli as its economic development director to help bring more business to town.
"As we move forward through the next couple of years, there's a couple of spots where we are going to be laser-focused, and we are going to try to increase these percentages," Foggin said.