FALLS CITY — The Falls City City Council approved a contract with the Mid-Willamette Valley Council of Governments, or COG, to conduct a search for a city recorder.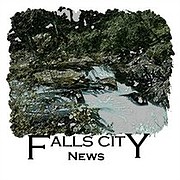 Last month, the council held a work session deciding a city recorder would better fit its needs than a city manager, as it's hired in the past.
The city will pay $4,500 to have the search done, and it approved a job description so advertising can get started.
Mayor Terry Ungricht said he negotiated the price down from $5,500. He inquired with another search firm that quoted him nearly $20,000 to conduct a search.
Ungricht said he will work with COG to narrow the field of candidates down to three finalists.
"Then we'll have the session where you guys do the interview. Basically, the same way we've done managers in the past," he said. "In my opinion, this is going to give us the best candidates, the best advertising and the best bang for our buck."
Councilor Lori Jean Sickles, who has been through other city manager searches, said she believes the city will fare better this time.
"We were asking a lot before for little money, so I think we are going to have a lot more success with a recorder," compared to a city manager, she said.