Chemeketa to increase tuition, fees
SALEM — The Chemeketa Board of Education voted unanimously to increase the cost of taking classes at the community college.
Starting with the summer term, Chemeketa students who are Oregon residents will pay either $4 or $5 more in tuition and $1 more in fees per credit based on the Legislature's funding of community colleges.
If the Legislature funds community colleges at $550 million or less, Chemeketa's in-state students will pay $100 per credit in tuition and fees. If the state appropriation exceeds $550 million, students will be charged $99 per credit in tuition and fees. International and out-of-state students will see comparable tuition increases.
Board of Education member Diane Watson said the increase will be used to maintain current service levels.
"I always hate to burden our students but with the anticipated shortfall from the state, we don't have other options," Watson said.
Chemeketa has not raised tuition and fees for four years.
Baer is Nov. Distinguished Educator
DALLAS — Lyle Elementary School educational assistant Rachel Baer is Dallas School District's November Distinguished Educator.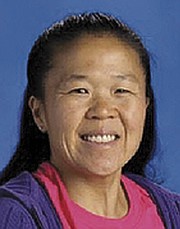 Her nominator was Elizabeth Blake, teacher at Lyle Elementary, and she was presented the award last week.
Blake said Baer "has a tender and caring heart for her students" and "makes an effort to connect with each of them individually"
The students shared drawings and writings with Baer, expressing their appreciation for all the help she gives them with writing.
The Distinguished Educator Program recognizes "excellence in teaching and learning" in Dallas School District schools.
Dallas places deadline on transfers
DALLAS — The Dallas School Board voted Monday to place a deadline of April 1 on transfer applications for out-of-district students for the 2017-18 school year.
The board did not limit the number of interdistrict transfers the district would accept, but established the deadline for budgeting purposes. Previously, the district took nonresident transfers at any time.
Nonresident students do not live in the Dallas School District, but transfer in to attend school.
Superintendent Michelle Johnstone said that district staff began to look at the cost of allowing nonresident students to enroll at any time as it prepares for possible budget cuts in the coming year.
The decision does not impact students who move into the district during the year.
For more information: 503-623-5594.