DALLAS — Budget concerns for the upcoming year, and a trend of declining enrollment, prompted the Dallas School board to place a deadline on interdistrict transfers.
The deadline for the transfers — those involving students who don't live in the district, but apply to attend at a Dallas school — is April 1 for the 2017-18 school year.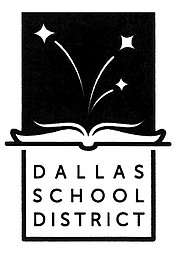 The board did not limit the number of interdistrict transfers the district would accept, but approved the deadline to help plan for staffing needs.
Previously, the district took nonresident transfers at any time in the year.
The change doesn't affect students who move into the district during the year. The district must accept those students at any time.
Superintendent Michelle Johnstone said this year, the district had 57 nonresident students, 39 of which transferred in after the budget had been adopted.
"One of the things that we are watching is as we get up and get the school year started, we end up having interdistrict transfer kids come through," she said. "It's increasing what we need to do to provide for kids, and on the bottom line, it's really impacting budget."
Johnstone said the unexpected students cost the district $173,000 to hire more educational assistants, and that doesn't count other expenses that may have increased.
The district is compensated for those students on a pro-rated basis, but enrollment increases from inter-district transfers isn't making up for a trend of declining enrollment overall.
The district funding for the current year is based on the 2015-16 school year's enrollment of 3,000. This year's enrollment is 2,920. Funding levels are set based on enrollment of the previous year or the current year, whichever is higher.
"We would need to gain 80 kids through interdistrict transfers or move-ins (for 2017-18) in order to receive the same level of funding," said Tami Montague, the district's business manager.
If not, the district's funding will decline, adding to the burden of accommodating students the district hadn't planned for.
"I'm just trying to figure out how to help support our budget through the next transition," Johnstone said.
Johnstone said another problem is that even with fewer students attending in the district, class sizes still are high in some places. That is most notable at Whitworth Elementary School, where fifth-grade classes average nearly 33 students and fourth-grade classes are averaging 29.
Johnstone said it would help plan a budget if they had a better idea of how many students will be attending.
"We really do want to know how many teachers we are going to need," she said.
Other local districts have adopted similar policies. Johnstone said Central is setting a deadline for nonresident transfers, and Perrydale has a waiting list and lottery set up for out-of-district students. Falls City will accept interdistrict transfers at any time.

"I worry about when we are at the staffing levels that we are and continuing to take in new kids, are we able to serve them the best?" Johnstone said.
She said research on the impact of class size leads her to believe the answer is no.
"Are we having a positive impact when we have a class of 32 versus a class of 28?" she said. "That makes a big difference. I don't know that we are doing well by them in terms of that piece of it."
Board Chairman Jon Woods said the change in policy is asking parents considering an interdistrict transfer to plan for the next year, not switch in the middle of the year.
"They're using our leniency. … I think they do it because they can, and if they couldn't, they wouldn't," he said.
In other business, the board:
• Heard a presentation from the district's auditor, Pauly Rogers and Company. No significant issues were found, and the district received a clean opinion.
• Approved a motion to remain with the Willamette Education Service District for the 2017-18 school year.