Wednesday, March 15, 2017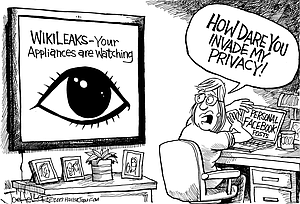 An economic development director can make a big impact for a community and the city by bringing new business to town — and new jobs.
But it requires endless networking and relationship building. It also requires a supportive council and city staff from the city manager, building inspector, and planning department right down to public works.
The results won't happen overnight — unless the city finds a graduate from Hogwarts. It may be difficult to quantify results, too, depending on how those are measured and defined.
The city of Dallas is on the cusp of hiring an economic development director, a position it has not had on a permanent basis for many years. We hope the new person does not start with such high expectations from the council, business community, city staff and citizens at large so that he or she is set up from the start to fail.
Expectations must be realistic — lofty goals, realistic expectations. And the city of Dallas — that's you, councilors — has to be ready to put money where its mouth is.
You cannot expect an economic development director to move mountains if you intend to question the movement of each grain of sand. A lot of what an economic development director needs to do will depend on the council and city staff and what their goals are.
But to truly be successful, he or she will need to be able to go to conferences (which costs money) and make connections for future possibilities.
He or she may need to spend time writing grants or proposals (which costs money) to benefit programs or businesses.
He or she will need to be free to walk downtown and talk with Dallas business owners about what's working and what's not working, and then go to city hall and pester people to help get it done for those businesses.
We've heard it said that this position will not solely be to put out fires between city hall and businesses, but a large part of a successful economic development director is building community, being that face that people turn to to help get things done and make things happen. The economic development director can be that link between the chamber, the city, the downtown association, businesses, and Dallas residents.
It is difficult to build any economic development without a solid community foundation. It will be impossible without council and staff support.