Wednesday, March 22, 2017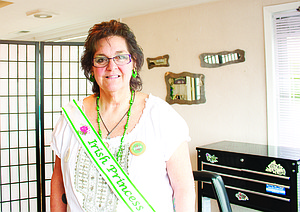 DALLAS — Denise Allen decided it was time for a change.
Allen, the owner of the new MD Tats & Oddities in Dallas, had been living in Utah with her husband, Barry Allen, when she announced her conclusion.
"One day she said, 'I want to move to Oregon,'" Barry recalled. "I said 'OK.'"
Neither had visited Oregon, but decided to head here anyway.
"It was just intuition," Denise said. "Apparently, it was meant to be."
The couple first moved to Independence, and then to Dallas.
"It's better than I expected; I love it," Allen said of her new home. "I will never move back to Utah. I love the rain."
A lifelong artist, Denise took a chance on dabbling in a new medium: tattoos.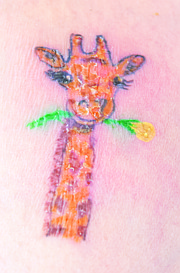 She enrolled at ATA Tattoo School in Salem, and this month opened her tattoo and art studio, 261 SW Washington St., in Dallas.
The Dallas Area Chamber of Commerce held a ribbon cutting at the shop on St. Patrick's Day, where she revealed her goal to get involved in her new community.
"I'm just excited to be here, and I'm just looking forward to being a part of the community — and being successful, I'm hoping," Denise said. "I like to be involved. I'm a volunteering, involving kind of person."
Denise said her inspiration for opening her studio is her art.
"I've pretty much always been an artist," she said. "I've never had any professional training. It's always been natural."
MD Tats & Oddities has examples of her work for sale, including drawings, glass designs, jewelry and T-shirts.
That centerpiece is tattooing, and she's had plenty of practice putting designs on her friends and family, especially Barry.
"He's my practice canvas," she said.
Denise said she's had several clients and hopes to see business increase.
She said most of her clients bring her photos of work they want done — and she's willing to use her creativity to personalize or improve on those designs or produce a replica.
Denise said she prefers to use her creativity.
"That's what I try to do," she said. "Some people let me, and some won't."
Denise said her new artistic outlet is addicting, for the recipient and the artist, and it has an advantage over other art forms.
"It's better than putting it on canvas," she said. "You get to put it on everyone."
Hours are 10 a.m. to 7 p.m. Monday through Saturday; call 503-751-1600.