DALLAS — The Dallas Public Library hosts an Oregon Humanities Conversation Project facilitated by former Dallas resident Manuel Padilla titled "The Space Between Us," in Thursday at 7 p.m.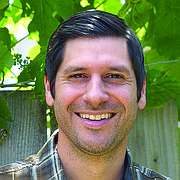 In this conversation, Padilla, who has worked with refugees in Haiti, Chad, and Washington, DC, asks participants to consider questions of uprootedness, hospitality, identity, and integration and how we might build more informed, responsive, and vibrant communities.
Manuel has a BA in philosophy from Portland State University and an MA in peace, conflict, and development studies from the UNESCO Chair for the Philosophy of Peace. Currently he implements reconciliation workshops in refugee contexts with the Jesuit Refugee Service, works with youth through restorative justice frameworks, and volunteers with Ecumenical Ministries of Oregon's Circles of Support and Accountability program.
This is a free event. For more information, you can contact the Dallas Library at 503-623-2633 or visit our Facebook page at facebook.com/dallaslibraryoregon.