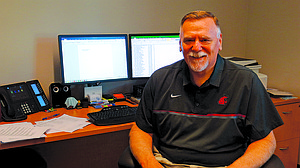 INDEPENDENCE — In 1986, Buzz Brazeau asked his wife, Kathy, if she would mind if he took a 70 percent cut in pay.
"She looked up and said, 'You want to teach, don't you,'" Brazeau recalled.
The Central School District superintendent had been working as a banker, but dreaded going to work each day.
"I didn't like it," Brazeau said. "It just wasn't fun. It was a way to make money, but it just wasn't fun."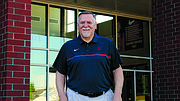 After helping old friends at a football camp, he was energized by the kids.
"The kids were like sponges," Brazeau said. "They wanted to learn, and there was excitement. There was energy. There was laughter. A day at work seemed to last forever. A day at camp went by like a flash."
Now 31 years later, Brazeau — still energized by kids — is hanging up his hat in education and retiring, literally hitting the road in June for a three-month excursion in a recreational vehicle with his wife.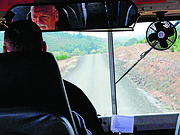 Brazeau spent the last five years in Central. During that time, he finished his goal of working every job in a school district when he learned how to and drove a bus route in 2014. While Brazeau was superintendent, Central moved to Class 5A and excelled.
"We've solidified ourselves in population growth," he said.
Under his leadership, graduation rates increased from 65 percent in 2010-11 to 86 percent in 2015-16.
While he said it is a much larger effort than his alone, sometimes it's good to be leader.
"I think we've really tied the communities to the schools," Brazeau said. "I think the Student Based Health Center is a really big thing."
He added that district leadership and employees have worked hard to get on the same page.
"I think we're real close," Brazeau said. "I'm the athlete. I'm the one looking for perfection. You're never there. If you make it 'there,' you exhale and slide backward."
Another thing Brazeau is pleased with is the efforts at increasing the amount of specific, targeted professional development for teachers.
"If you look at research, the single most important thing that impacts student performance is a good teacher and good instruction," Brazeau said. "With that in mind, we've targeted very much to help our teachers become better at their craft."
State test results have never held as much importance to Brazeau as what is happening in classrooms.
"What I care about is that our standards are aligned to what our students need," he said. "That we're teaching to our standards, and we're holding ourselves accountable. I believe if we do those three things, the state and federal governments will catch up to us eventually."
Brazeau struggled with making the decision to retire.
"I never quit anything in my life, so the hardest thing for me was to come to the realization that in the job of superintendent, there's only two ways to leave it," he said.
Aside from getting fired, you can either die at your desk, or you can retire, Brazeau said.
"If you're going to wait until you're done — this job is never done. There's always something to do," he said.
A great influence on him and on his decision to retire was his older brother, who died a few years ago.
"I loved him to death," Brazeau said. "He basically died at his desk. The accident that ended up taking his life was he fell down the stairs as he was going up to go to work, carrying a bunch of plans. He literally, for all intents and purposes, died at his desk, not able to give it up."
Brazeau said education as a career is very taxing on families — emotionally and time-wise — and he is ready to give back to them.
Brazeau and his wife have five children, 12 grandchildren, and seven nieces and nephews, who Brazeau said he inherited as his own children when his siblings died.
The road trip around the nation will be to visit everyone, Brazeau said.
Before he leaves, he said if he had three wishes for Central School District, he would wish for technology in the hand of every student; for each school to be on a larger footprint so they had more common areas to go out and play; and that whenever any job in the district opened, the best, most qualified person in Oregon applied for it.
He will always miss students, but what he'll miss most about Central is the community passion for the district.
"I can be almost anywhere in the Willamette Valley and run into somebody who either goes to Central, has a relative that goes to Central or something, and they're passionate about the Central School District."
A reception for Brazeau will be held Thursday from 3 to 5 p.m. at Henry Hill Education Center, in Hawk Hall, 750 S. Fifth St., Independence. All are welcome to attend.