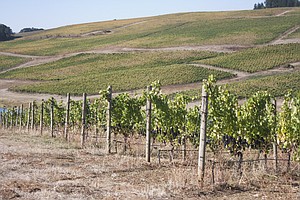 POLK COUNTY — In August, tens of thousands will discover how great Polk County is as they descend on the area for one of the best viewing places of the Great American Eclipse, a total solar eclipse on Aug. 21 at 10:17 a.m.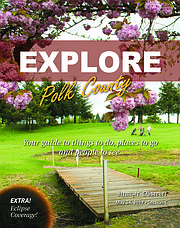 But Polk County has much to offer year-round for outdoor enthusiasts, foodies, cyclists, pinot lovers, and members of Rogue Nation, residents and visitors alike.
The county is home of the hard-to-find (but worth the effort) Valley of the Giants, where towering, hundreds-year-old Douglas fir give visitors a glimpse into what the landscape of Oregon must have looked like in its early settler days. Parks, preserves, and historic farms and buildings help paint the picture of the history of the county, state and its people.
Polk County is ideal for birding, and not just at Baskett Slough. Ospreys and bald Eagles make their nests near rivers that run through the county, including in Independence Riverview Park.
Vineyards dot the countryside — roughly 30 of them — close enough together to make a day of touring and tasting, and far too many to see in just one afternoon.
Polk County is rich in culture with the Confederated Tribes of the Grand Ronde sharing their tribal heritage at the Chachalu Tribal Museum and Cultural Center, as well as a plethora of multi-cultural events at Western Oregon University, from annual powwows to luaus.
The county is home to world-class, destination trails for bicyclists, from a mountain bike vineyard loop to the Black Rock Mountain Bike area — and winding country roads in between, past farms, old barns and past fruit and vegetable stands.
If touring the county by car, the dirt and gravel roads that wind between fields can make it feel like you're miles away from a town or city rather than just minutes from Salem.
The county's rich history in agriculture brings local food straight to your table at local restaurants and farmers markets. In Polk County, we still believe in making food from scratch with fresh ingredients.
Whether you're looking to stretch your legs, canoe or raft, or just lounge around and relax, you'll find it here in Polk County. Enjoy the journey.
See our annual Explore Polk County inside, and read more about the place we call home.