Wednesday, September 6, 2017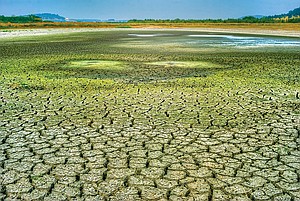 DALLAS — Baskett Slough National Wildlife Refuge is looking a little drier than normal for this time of year, and it isn't because of the warm summer.
The culprit is a plant with little yellow flowers that doesn't belong here: the invasive water primrose.
"It's fairly common in the main stem of the Willamette River, but it wasn't present in Baskett Slough," said Graham Evans-Peters, the refuge manager for Baskett Slough National Wildlife Refuge. "It's really aggressive. The fear is that it can create a monoculture. It's considered a noxious weed by Oregon Department of Agriculture."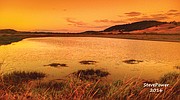 Refuge employees are trying to eradicate it early, which requires draining the wetlands, including those beloved by local birders and hikers.
"We have six main managed wetlands at the refuge," Evans-Peters said. "The three lowest ones are dry."
Employees are using herbicides to kill the primrose before it gets a foothold at Baskett Slough.
According to the ODA, water primrose is an invasive wetland plant, with floating stems and bright yellow flowers.
Once it takes root, it "forms dense mats of plant material on the water surface. Mats displace native plants, interfering with wildlife and reducing recreational activities. … Decaying plant material can cause rapid sedimentation and lower oxygen levels, killing fish."
It's widespread in the three counties surrounding Polk County and has limited distribution in Polk.
Evans-Peters said the plant originates from South America and may have been introduced in Oregon through "aquarium dumping" in area wetlands, lakes and rivers. People also use it as an ornamental plant in water gardens, according to ODA.
Evans-Peters said he understands regular visitors' disappointment in not seeing Baskett's normal wetlands and their feathered inhabitants this year, but recommends that they visit wetlands on the northern part of the slough that haven't been drained.
He said the battle with the plant may continue for some time to make sure the invasive plant is fully removed.
"I suspect we will have to treat this will again plant next year, but hopefully have water next year or the year after," he said.