George A. Czarnik, of Dallas, formerly of Milton-Freewater, passed away July 14, 2017, at the Evergreen Hospice House in Albany at the age of 79 years. Funeral services will be Thursday, July 20, 2017, at 10:30 a.m. at the Munselle-Rhodes ...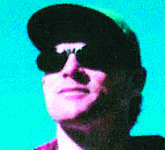 Dan was born in Ypsilanti, Mich., to James Weldon Gallagher and Patricia Reed Gallagher. He became an Oregonian when his family moved to Monmouth, just before he entered first grade. He met Jares Lewin at Central High School 35 years ...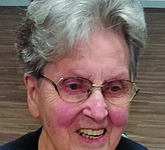 Charlene BartelMarch 21, 1926 – July 8, 2017 Charlene Bartel, 91, a resident of Dallas, died Saturday, July 8, 2017. She was born on March 21, 1926, in Milan, Mo., the daughter of George and Lena Hudnall Scriven, but was ...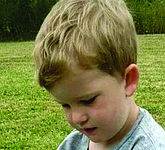 Survived by Billie King mother; Donald Scott, father; Beverly Scott, stepmother; grandparents, Lynette Donahou, Betty Scott, Danny Scott, Bryan Ogden; great-grandparents, Roger and Donna Donahou, Raymond and Jessie Ogden; sisters, Aireona Marie, Amanda Ray, Samantha Cheyenne, Starlette Marie; brothers, Cody ...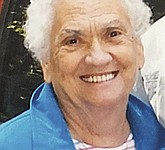 Geraldine (Dumas) Cissna, of Dallas, died June 24, 2017, at the age of 86, in the care of Dallas Retirement Center. She was born in Colorado Springs, Colo., on July 19, 1930, to Lawrence and Alice (Stenzel) Dumas. Geraldine moved ...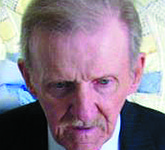 Thomas Padden passed away on Monday, June 5, at his home in Boise, Idaho, at the age of 83. Tom lived in Redmond for eight years, from 1996 to 2003, when his wife, Rita, was working at the Redmond Library. ...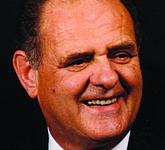 Orval Norman Aebi, 89, a resident of Dallas, died Wednesday, July 5, 2017, in the Salem Hospital. He was born on Dec. 18, 1927, in Dallas, the son of Alvin and Clara Classen Aebi. He was a Dallas High School ...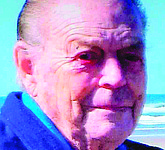 Ed was born in Astoria to Mildred and Thomas Pomeroy. He passed away June 27 at home with family by his side. He was raised in Independence, where he graduated from Independence High School in 1936. He married Margaret Noble ...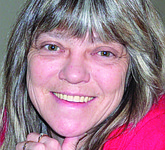 Sandra "Sandy" K. Hutchison left this world to be with her beloved husband, Billy, on June 22, 2017, at the young age of 56. Though she will be missed tremendously by so many, we take solace in the knowledge that ...
There will be a celebration of life for Barbara Inman, of Falls City, on Saturday, July 8, from 1 to 5 p.m. at the Rickreall Event Hall (old grade school). Please RSVP by Friday to Lori Wade at 907-830-6203, or ...
May 6, 1954 – Feb. 4, 2017 Drew was born and raised in Seattle. When Drew was 19, he moved to Walla Walla, Wash., where he worked for his father and played music on the side as a drummer with ...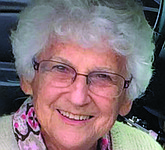 Phyllis L. Bryant (Mode) was born on Dec. 2, 1929, in the area of Independence, to Robert and Florence Mode. She passed away peacefully at home on June 26, 2017, surrounded by family. She grew up in the Willamette Valley ...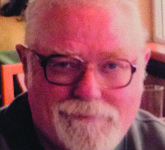 Michael (Mike) Roach, born Oct. 27, 1950, died unexpectedly in a car accident near Madras on June 21, 2017. He was preceded in death by his parents Oscar and Esther Roach; and his beloved son David. Survived by his wife ...
Richard McGlaughlin, 70, of Springfield, died June 13 in Veneta. He was born on April 2, 1947, in Dallas to Robert (Guy) and Lorene McGlaughlin (Weston). Richard is survived by mother Lorene Virgo, of Sublimity; companion and best friend, Susie, ...
In loving memory of James Craig: James Craig, 86, passed away peacefully on Saturday, June 24, 2017, at the Dallas Retirement Village. After a long and courageous battle with multiple myeloma, he went home to see His Savior — Face ...