Marianna Quiring, 100, of Dallas, died Saturday, Nov. 18, 2017, at her home. A graveside service will begin at 1 p.m. on Friday, Nov. 24, in the Dallas Cemetery. The Dallas Mortuary Tribute Center is caring for the family. www.dallastribute.com.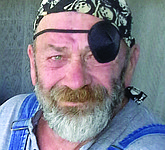 Jerry Walter Kluver died at age 63, Oct. 28, 2017. He passed away peacefully, surrounded by his family. He is survived by his mother Belle Kluver; brother Dan Kluver; sisters Teresa Kluver and Lois Summers; daughters Tammy Ghiai and Kara ...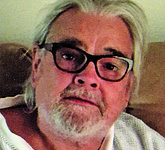 Calvin Ricky VanWinkle, 63, a resident of Rickreall, died Monday, Nov. 13, 2017, at his home, surrounded by his loving family. He was born on Feb. 5, 1954, in Dallas, the son of Calvin A. and Madeline Hagar. Shortly after ...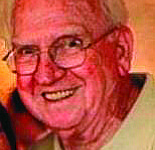 Charles "Chuck" Braziel passed away on Thursday, Nov. 16, 2017, at the age of 79, in Albany, with his family by his side. Chuck fought a strong battle against five different cancers during an eight-year period, succumbing to liver cancer. ...
Graduated from Willamina High School in 1972. He was employed as a driver from forklifts to log trucks. He enjoyed driving. He built several hot rods, but his health forced him to give that up. He loved music, going to ...
Gordon C. English Sr., 95, of Dallas, died Saturday, Nov. 18, 2017, in the Dallas Retirement Village. Viewing will be from 2 to 8 p.m. on Friday, Nov. 24, in the Dallas Mortuary Tribute Center. Funeral services will begin at ...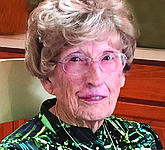 Born Dec. 26, 1923, in La Junta, Colo. Promoted to Heaven on Nov. 14, 2017, in Monmouth, in the presence of her family. She was a faithful Christ follower, a wonderful mother, an awesome grandmother, precious sister and aunt and ...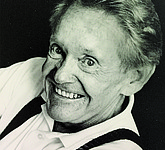 James Melvin (Jim) Hodges, of Chandler, Ariz., passed away on Tuesday, Nov. 14, 2017, of age-related causes. He was 86 years old. Jim was born on Nov. 12, 1931, in Crescent City, Calif., to Nellie Helen (Stewart) Hodges and Daniel ...
Dixon Charles Phillips, of Dallas, died Nov. 14, 2017, at the age of 84. He was born in Seattle on Dec. 1, 1932, to Marion and Ethel (Little) Phillips. In 1951, Dixon joined the Air Force and attended the University ...
Rodney Edward Reed, 62, of Dallas, died Nov. 4 at his home. He is survived by his father and mother Edward A. and Donna J. Sohn Reed, of Willamina; brothers Mark Reed and Greg Reed; and sisters Marchell Osborn and ...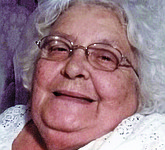 Ann Marie Brown, a resident of Sweet Home formerly of Dallas, died on Saturday, Nov. 11, in Lebanon. Marie was born on March 24, 1936, in Independence, the fourth of nine children, to Jacob and Irene Wellman. She grew up ...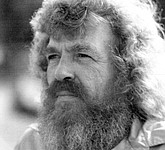 Donald Travis Thomen died peacefully at home on Nov. 9, 2017. Don was born Feb. 5, 1936, to Harold Ordell Thomen and Florence Lucille Basim in Washington, D.C., at the Columbia Hospital for Women (The only way a male could ...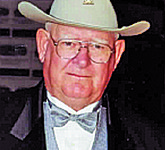 Art E. Leppin Jr., 85, a resident of Dallas, died at Salem Hospital Monday, Nov. 6, 2017. He was born on April 1, 1932, in McCoy, the son of Arthur and Delores Leppin. Arthur was part of the Polk County ...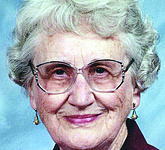 Lucille Katherine (Karels) Taft died in her Salem home on Nov. 6, 2017. She was 95. Lucille was born at home on Aug. 13, 1922, to George S. and Anna (Kelzer) Karels. Lucille was educated at St. Joseph's school in ...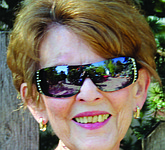 Joyce Ione Baker, age 72, passed away peacefully in her home in Dallas on Thursday, Nov. 2, 2017. Born on Feb. 9, 1945, Joyce was the fourth of five children born to Esther and Vernon Baker in Barnesville, Minn. She ...