Obituary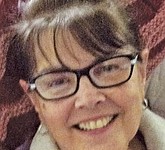 GERALDINE BERNICE PEEL, 77, passed away Thursday, September 29th in Dallas, Oregon. She was born on May 23, 1939 in Kirkland, Ohio the daughter of Edward and Bernice Simmons Dremann. Geri graduated from Grant Valley High School in Orwell, Ohio ...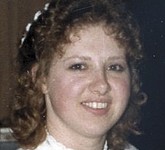 Anita Ravell Hoefler, 62, a resident of Dallas died Tuesday, Oct. 4, 2016 at her home, after a long illness, with loved ones by her side. She was born on Jan. 30, 1954, in Haysville, North Carolina, in her grandparent's ...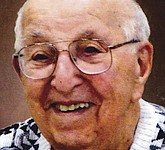 Our dearly loved husband, father and grandfather passed away on Oct. 5 at the age of 96. Harry was born at Saranac Lake, New York, on July 27, 1920, the youngest of four children. He grew up, graduated from high ...
Dennis Trine was born May 19, 1958, in Dallas to Filmore and Barbara Trine. He died at OHSU in Portland on Oct. 4. A funeral service was held. Farnstrom Mortuary is handling arrangements. Memories and condolences at FarnstromMortuary.com.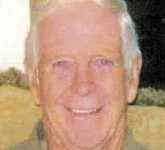 Gary Turner, 83, passed away on Oct. 7, 2016. He was born July 21, 1933, in Pasadena, California, to Sarah Elizabeth and Ivan Turner. After serving in the Army during the Korean War, he married Nona Colwell on March 7, ...
Shirley Mae Klassen, 89, of Retsil, Washington, passed away peacefully on Sunday, July 3, 2016, with close family by her side. Shirley was born in Buffalo, Wyoming, to Miles and Sybil Turner. She was the eldest of three children. Her ...
Kenneth Larsen passed away Friday, Oct. 21, at his home. He was 88 years old. Dad was born in Miller, South Dakota, to Carrie and Axel Larsen on Friday the 13th, June, 1928. He was the youngest of six children ...
Maye Desire Wiedeman McAllaster, 91, was born May 1, 1925, in Hayter, Alberta, Canada, to Edgar Henry Wiedeman and Bessie Ellen Wiedeman (Weaver). She was proud to become a United State citizen in her 20s Maye is survived by her ...
Steven Doyle Dukes, 59, died in Dallas on Oct. 6. He was born to Travis and Laurena Dukes in Eureka, Calif., on Aug. 25, 1957. Steven is survived by his mother; sisters, Mary Lock and Carol DeRidder; wife of over ...
Betty V. Hauge, of Dallas, died Oct. 21. She was born in Marion. Survivors include son R.W. Noah Hague, of Grants Pass; sister, Mary Sutton, of San Diego; four grandchildren; and five great-grandchildren. She was preceded in death by son ...
Ronda K. Woodrum died on Sunday. Private family services were held. Dallas Mortuary Tribute Center handled arrangements. To leave an online tribute: www.dallastribute.com.
Death Notice
Jan. 20, 1928 – Oct. 26, 2016 Kenneth Herman Kahler, 88, of Dallas, died Oct. 26, at his home. He is survived by his wife, Betty Kahler, of Dallas; daughter, Roxanna (Dennis) Buchholz, of Dallas; sons, Bradley (Diane) Kahler, of ...