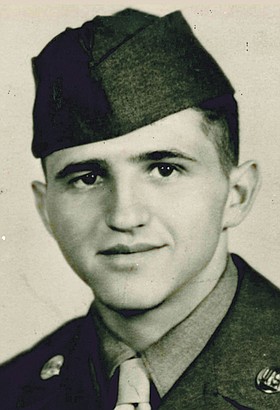 Howard (Delbert) Rundle
August 27, 1931 - January 9, 2017
Delbert passed away in the Salem Hospital from pneumonia.
His home was the Dallas Retirement Village for three years. He moved to Dallas from Kansas City, Mo., in 1962, and met and married Dorothy Ray on April 16, 1964.
He then began working for Dallas Co-op. His work at the co-op ended 35 years later.
Delbert was kind to others, a hard-worker, a man of few words, and a believer of Christ Jesus.
He is survived by two stepdaughters, five grandchildren and one sister.
Preceded by wife, Dorothy Rundle and one stepson, Elmer Ray.
Memorial services will be at Willamette National Cemetery in Portland at 2 p.m. on Jan. 23.