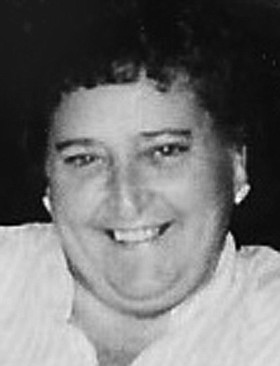 Carol D. Ellis
December 24, 1950 - September 2, 2017
Carol D. Ellis, a resident of Dallas, passed to her Heavenly Father Saturday, Sept. 2, 2017, in Salem.
Daughter of Ralph and Althea Hiscock, she was born on Dec. 24, 1950, in Redwood City, Calif.
She was raised with a love of horses.
She met her husband John in Redwood City, and they were married there on Dec. 23, 1968.
John was a career soldier, and she moved with him to many duty stations.
She often stated, "John was in the Army. I just went along for the ride."
On retiring from the Army in June 1991, they came to Dallas to live near her family. Carol worked for a time at the Dallas Retirement Home and Ellendale Home, where she made many friends among staff and residents.
Carol was an avid collector of teddy bears.
This made it easy for her husband to buy her gifts. Her favorite was a small bear with a T-shirt that read, "When all else fails, hug Daddy." Her collection consisted of not only soft and cuddly but; crystal, wooden-face, and ceramic bears. She would usually be seen wearing T-shirts with bears on them.
She is survived by her husband John; daughter Cynthia Rowand; son Russell Ellis; grandchildren Gail Rowand, Kathryn Ellis, Grace Ellis, and Josiah Ellis; her sister Virginia McDaniel; brother Donald Hiscock; and several nieces and nephews.
Viewing was Friday, Sept. 8, in the Dallas Mortuary Tribute Center. Funeral services were held Saturday, Sept. 9, in The Church of Jesus Christ of Latter-day Saints in Dallas. Private interment will be in Willamette National Cemetery in Portland. www.dallastribute.com.