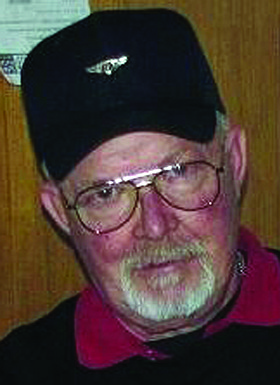 Robert " 'Bob'" Perkins Sr.
August 26, 1949 - September 8, 2017
Robert "Bob" Perkins passed peacefully with family by his bedside on Sept. 8, 2017. Bob was born on Aug. 26, 1949, in Portsmouth, Va., to Frances Simon Perkins and LeRoy Perkins.
Bob graduated from Tillamook High School, attended Oregon State University, and received his bachelor's degree from the Oregon College of Education (OCE/WOU).
His career consisted of working as a patrol deputy with the Clatsop County Sheriff's Office, lieutenant and commander of the Clatsop County Jail, youth and family counselor for Mid-Valley Youth Services, with his employment career concluding when he retired from Polk County Youth Programs as a youth and family counselor.
He was preceded in death by his father, LeRoy Perkins, in 1986, and his mother, Frances Simon Perkins, in 1992.
He is survived by his brother, Dennis Perkins (Susan), of Madison, Connecticut; his son, Robert Perkins Jr. (Melissa), of Independence; and his grandson, Ryan Perkins, of Independence.
Bob loved the outdoors, spending time with family and friends, listening to music, reading, fishing, and riding horses. He wished to be remembered as a "Dead head, Son, Brother, Father, Grandfather, and Friend."
A special thank you to the Lynda, Jennifer, and the amazing staff at the Kaiser Skyline Nurse Treatment Room, Wes and his staff in building three of the Salem Hospital, Phil and Lisa with Willamette Valley Hospice, and Yvonne VanHorn. Your kindness, compassion, and professionalism during these difficult times for Bob and his family were welcome rays of sunshine in what were otherwise rainy days.
Memorial services will be Saturday, Sept. 16, at 2:30 p.m. at St. Patrick's Catholic Church, located at 1275 E St., in Independence.
A celebration of life will follow the memorial service at the Perkins' family farm.