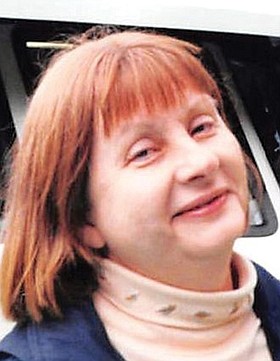 Susan Louise Matthies
July 11, 1949 - September 21, 2017
Susan Louise Matthies passed away in a tragic accident in Dallas on Sept. 21, 2017, at the age of 68.
Susan was born in Portland to Gordon and Rosa Neal. She spent most of her life in Portland and graduated from Cleveland High School.
Susan married Rodger Matthies in 1969, and they were married for 48 years before Rodger passed away May of 2017. Together they raised two children, Michael and Paula. Susan loved spending time with her family. Later in life she pursued her degree from Portland State University and graduated with a degree in Mechanical Engineering. She enjoyed using her degree at a job designing forklifts at Hyster-Yale. Her hobbies included fixing up old houses, landscaping and gardening. She loved camping at Oregon parks, especially the Oregon Coast.
Susan recently retired to Dallas. Susan and Rodger became "snowbirds," spending winters in Arizona and summers in Oregon. After Rodger's passing, she became active in volunteering at the Delbert Hunter Arboretum. She loved walking and just learned how to play pickleball.
Susan is survived by her two children and their spouses, Michael and Dawn Matthies, Paula and Russell Port; two granddaughters, Rebecca and Michelle Matthies; brother and his spouse, Kenneth and Mary Neal; and many extended family members.
A gathering will be scheduled later in October to celebrate Susan's life. Remembrances in lieu of flowers may be sent to Delbert Hunter Arboretum, P.O. Box 604, Dallas, OR 97338-0604. The Dallas Mortuary Tribute Center is caring for the family. To leave a message or memory, please go to www.dallastribute.com.